Eye Exams
We utilize the latest technology to ensure that you will have the best vision possible.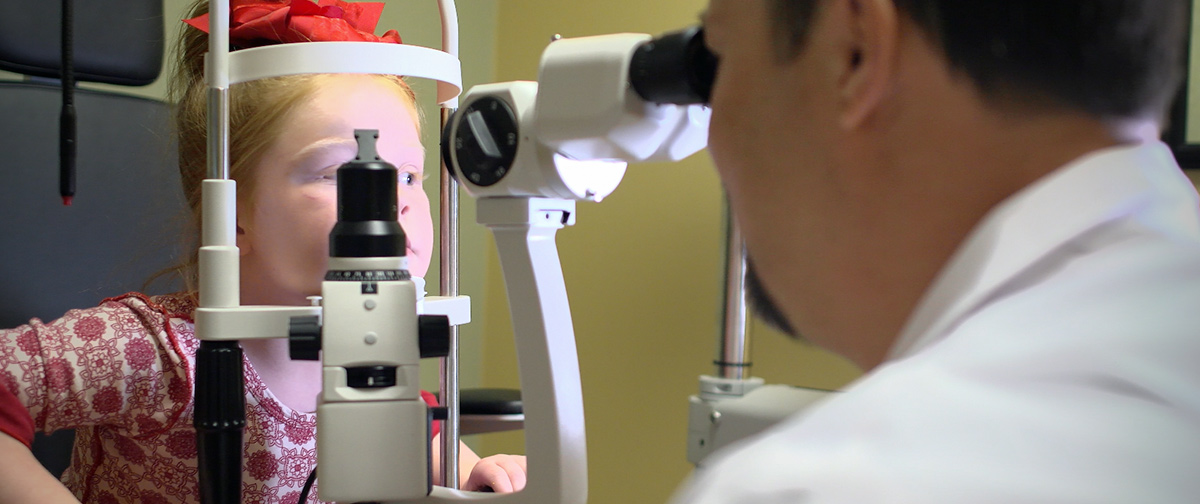 Advanced technology for more accurate eye exams
Innovations in eye exam technology allow the doctors and staff at Advanced Eye Care in San Angelo and Brady to examine your eyes faster and with more accuracy than ever before. When you come in for an eye exam, not only will we be screening for your vision correction prescription, but we also preform diagnostic tests to determine early signs of eye diseases and disorders. We can also perform LASIK pre-screenings to determine if you might be a good candidate for the procedure. Some of the new technology that we utilize includes:
Huvitz Digital Refraction System - The Huvitz system allows us to determine your glasses or contact lens prescription with pinpoint accuracy faster than ever before.
Optos Ultra-Widefield Retinal Imaging System - All patients will receive a complete digital retinal scan that will allow us to spot any eye pathology such as macular degeneration or glaucoma.
Zeiss Ocular Coherence Tomography - Allows us to accurately diagnose and collect data for ocular conditions with non-invasive 3D and high resolution imaging of the retina.
Corneal Topography - All eyes are unique and with corneal topography we can visualise and map out the exact curvature of the cornea for accurate contact lens fitting, LASIK pre-screening, and detection of corneal abnormalities.
Specular Microscopy - Specular microscopy is a non-invasive method for diagnosis and management of rare corneal degenerative conditions.
Ocular & Retinal Electrophysiologic Testing - Aids in the diagnosis and management of glaucoma, multiple sclerosis, and other eye diseases that affect the retinal nerves.